Nurture KC supports some of the metro's most vulnerable families through our Healthy Start program. These families have been hit devastatingly hard by COVID-19. Many are out of jobs and, with this loss of income, have no way to put food on the table. That's why Nurture KC is taking part in #GivingTuesdayNow on May 5. Any donation made at www.nurturekc.org/GivingTuesdayNow on May 5 – and throughout the month of May – will help our families buy groceries.
Nurture KC is conducting a social media campaign on Facebook and Twitter to spread the word about our #GivingTuesdayNow efforts and help raise funds for our amazing, hard-working families. Moms like Elena H. who was laid off from her job at a food packaging company. Her husband was also laid off from his job in construction. They are struggling to pay bills and feed three boys – all younger than age 5, with two boys still in diapers. Or moms like Rosalva L. who just gave birth a month ago, and her husband lost his job as a painter due to COVID-19.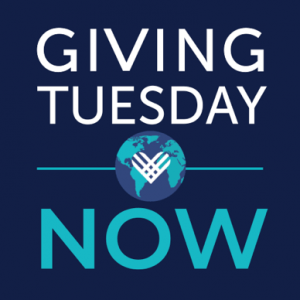 "Throughout the Coronavirus pandemic, we still have been providing services for our Healthy Start families, including diaper distribution, some groceries and connecting them with the community resources they need now more than ever. But, it's still not enough," says Tracy Russell, Executive Director of Nurture KC. "Our families have been hit disproportionally hard. It's devastating! We need our Kansas City community to rally around us to help fill this basic, immediate need — food for our parents (many are single mothers) and their children."
#GivingTuesdayNow is a new global day of giving and unity taking place May 5, 2020 as an emergency response to the unprecedented need caused by COVID-19. This event is set to spark an increase in grassroots generosity, citizen engagement, business and philanthropy activation, and support for communities and nonprofits around the world.
Nurture KC promotes family health through community planning, education, advocacy and collaboration with organizations addressing infant and maternal mortality, immunization and child safety. Nurture KC is committed to health equity for all families – regardless of race, place or circumstance. Check out our web site at www.nurturekc.org and visit us on Facebook and Twitter.