'I got immunized against COVID while pregnant'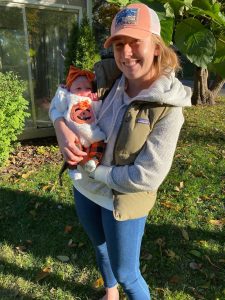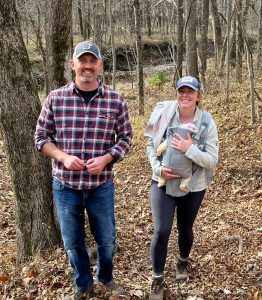 Crista Bosley discovered she was pregnant in January of 2021. She was thrilled, yet also scared to death since COVID-19 was running rampant again. Here, in her own words, Crista shares why she decided to get the COVID vaccine, including two doses and a booster shot …
Why did you get immunized?
I talked with my doctor who assured me that getting the COVID vaccine was the best way to protect both my child and myself. Pregnant women are 13 times more likely to die of COVID than similarly-aged people who are not pregnant.(1) Also, I knew if I remained unvaccinated and caught COVID, I was more likely to deliver my baby prematurely and was at increased risk for stillbirth.(2, 3) All of those risks are terrifying. In fact, it was an intimidating time to be pregnant. After my doctor's recommendation and doing fact-based, scientific research, I knew vaccination was the only decision for me.
What was the process like?
At first I was nervous, but the more research that surfaced showing vaccination was safe for pregnant women, the more reassured I felt. I knew this was a tangible step I could take to keep my baby and myself safe. I kept my eyes and ears open for where I could be immunized the fastest. I got my first Pfizer shot on April 5 when I was three months pregnant. Exactly three weeks later, I received my second shot. I didn't experience any side effects – except relief! Then, four days before my daughter Lottie was born, I got the booster shot.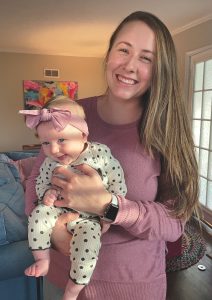 Why did you decide to get boosted?
I wanted to pass on the COVID antibodies I had through vaccination to my daughter. I'm also breastfeeding, and research shows antibodies are also passed on this way as well.(4) I'll do whatever it takes to keep my baby safe and protected.
Fact check statements in this article here: